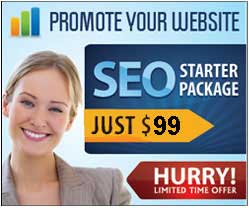 Yoginet
Website Design



Yoginet web solution India is solutions to all of your marketing needs It's funny things.

Most people recognize they need a web site, or they already have a web site that isn't meeting their expectations, but they don't know what to do about it.

Luckily, Yoginet India does know how to help you. Our team of graphic and web designers and content writers are lead by Manmeet Singh. Who is a Novell Certified Internet Professional .

If you are considering a new web site or need an existing web site enhanced, we can help.
We partner with Hostgator Hosting because they specialize in hosting web sites for small business.
We help our clients promote their web sites, including search engine optimization.
And, just as importantly, we provide our clients tools to measure the success of their web sites and help them determine where improvements are needed.

Web Site Strategy - Building an Effective Website Designs

A web site designed by Yoginet India conveys your organization's image and delivers your message in a compelling way. We do a very unique thing to successfully accomplish that - we actually listen to you. After all, no one knows your business better than you. We start the web site design process after we understand your business goals.

Once the design process is underway, you can be involved as much or as little as you like. You may have a very clear vision of how you want your web site to look or you may let us more freely use our creativity. Either way, the end result is a web site that delivers a substantial return on your investment.

Well done animation is an important part of web site design today. At Yoginet India, we use Flash, Java script, jquery technology to create animation and other engaging web site design elements.

We fully test each web site using Internet Explorer, Netscape Navigator, Firefox, Chrome and Opera because we care that you get the very best value for you investment.

A web site designed by Yoginet India is:

Captivating
Fully functional
Easy to navigate
Quick to display
Compatible with all major browsers

Yoginet Web Design Services




Custom Website Design
Web 2.0 Website Design
Social Website Design
Real Estate Website Design
Travel Website Design
E-Commerce Website Design
CSS Website Design
Corporate Identity Design




The result of our collaboration is you have a very productive web site and we have another satisfied client. Click here For Web Design Packages

Our Other Services

SEO

Search Engine Optimisation is standard in all of my websites. Optimization of a website is the most important aspect of web page design in designing a website. Website optimization is necessary for your visitors to find your site using keywords in a Search Engine and not by having to type in your URL ( www.yoursitename.com) as potential customers will not know your URL. I consider Optimisation of your web pages to be the most important aspect of your website. SEO Explained

Domain Name Registration

If you don't already have a domain name I can provide a domain name for you. In the past I have used different Domain Name Registration companies to purchase domain names and I now use only one - Aust Domains have been very reliable, efficient and cheap. when you find a good reliable service you stick with them. View Domain names and prices

Web Hosting

For my first ever web site I purchased web space from a web hosting business that charged me around $200 per year for 150 megabytes of space which was their smallest plan. The entire website was only 2 megabytes yet I had to purchase 150 megabytes. I recently purchased a large piece of web space and am reselling space to my web design customers only. I will allocate the right amount of space required for your websites saving you money. Info on web servers, web space and hosting

Website Promotion

Your website will be uploaded to many of the more popular search engines. I will add your web site to free directories wherever possible, hence providing the all important links which google considers an important factor in ranking your site.

Follow on SEO

After your website has been indexed by the search engines (usually between two to twelve weeks) I run some tests on your sight and check up on your competition. I usually need to make some slight alterations to your site. These alterations are normally in the code only and you shouldn't notice any difference to the appearance of your web pages. I will continue this SEO for the first 12 months.