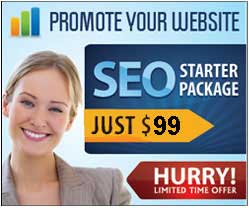 Search Engines Explained



In the process of Designing and Developing your website, it is part of the services of Northern web Technologies to submit your website to all the major free directories and Search Engines.



There are different types of search engines. Most search engines are either a directory or a meta search engine.

Directories



Directories are maintained by humans. With most online directories you submit your website to a specific category. The editor of the category then decides if your website is worthy of his category.

The biggest directories have categories for every website, but there are a lot of smaller industry specific directories that only allow websites from that industry. Most directories only add a website once.



Many directories add your website for free as long as you submit to the right directory. Yahoo for instance asks a yearly submission fee of around $300 for a commercial site for adding you to their directory, but they can get you traffic and a link from Yahoo and can help your ranking in meta search engines.

For most meta search engines the amount of links to your website is a very important factor for high rankings. Add your website to as many directories as possible to get a lot of free links.



At Northern Web Technologies, I submit to few directories including the Open Directory Project which was founded in the spirit of the Open Source movement, and is the only major directory that is 100% free. The Open Directory powers the core directory services for the Web's largest and most popular search engines and portals, including Netscape Search, AOL Search, Google, Lycos, HotBot, DirectHit, All the Web, Alta Vista, Gigablast, Google USENET, Teoma, Wisenut, Yahoo and more. If your website has been accepted into the Open Directory, it may take anywhere from 2 weeks to several months for your website to be listed on partner sites which use the Open Directory data.



Meta search engines



The content of your website is read by Meta search engines or spiders and by robots. These robots index the content of a page and put parts of it in a database. They follow links and try to index your entire website.

More advanced meta-search engines also add information to the database records for your website when it encounters links to your website. The more information it collects about websites the more difficult the search algorithms can be.



Each time you enter a search phrase in a search engine it searches its database for occurrences of the term. Depending on a search algorithm it derives the result order. The algorithm and the information it collects about your website differs per engine, but the most important points are links to your website and keyword placement.

Northern Web Technologies submits to all the major free Search Engines and hundreds of smaller search engines including, Google, AltaVista, AOL Netfind, Excite, GoTo.com, HotBot, InfoSeek, Lycos, Planet Search, WebCrawler,Infotiger, Splatsearch, Alexa and many more.