- Professional Website Designer
- Designing Process for a Website
- Open Source Websites Development
- PHP Applications Development
- Mobile Applications Development
- Web Applications Development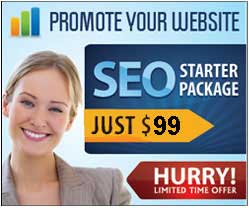 Domain name Explained


What is a Domain Name?


The Unique name that identifies an internet site - A domain name is the same thing as a URL, it represents an address on the WWW and makes the address easier to remember. The only difference is that you can choose your own name for your URL, as long as it has not been used by someone else. Domain names end in .edu (for sites from universities), .com (for commercial sites), .org (usually used by non-profit organizations), .info or .net. Many more extensions are being added all the time. View all the domain extensions and suffixes Every website needs a domain name. If you are a business, you need your own domain name. If you are working on a personal homepage, a domain name isn't as important. Some people judge the quality of a website by it's domain name.


How do I get my own domain name?



Type a name in the above search box that you would like as a domain name and see if it is available, there is no need to purchase at this point. If you wish to purchase the domain name just follow the instructions that will guide you to purchase the name. You can choose to buy a domain name and hosting space separately if you wish. Most web hosting companies provide Domain names and most Domain name service providers provide a web hosting service.

Why is .com so popular?

It is around for a long time and net surfers are more likely to type .com in front of your domain name, if they do not remember your extension. So you might end up with free traffic on your site just because of the domain extension .com.

If you have any other domain like .info you will have to emphasize to other that it is not .com but something else. With .com it is usually implied and taken for granted.

Several other tld like .info and .tv etc. are recent additions. .com was one of the first domains to be around and commanded a premium among domain names. So there was a mad rush to buy and park pricey and popular .com domain names and sell them at high prices.

Have you ever just typed 'yahoo' (and not yahoo.com) in the address bar and pressed 'GO' without adding any domain extension. You guessed it right! you are automatically taken to yahoo.com. And this is valid for any domain name and not yahoo only. So is that not a great that just by choosing a domain extension .com you have great traffic at your doorstep. Just get a good keyword / keywords for your domain.



Tips for buying a domain name



Choice of domain - decide which domain you wish to buy. There is an endless list of top-level domain (TLD) names like .com, .net, .biz, .org, .info, etc. Then there are country code top-level domain (ccTLD) extensions like .fr, .us, .etc. Decide which domain suits you the best. Once you have decided upon an extension, check if the domain is available. If it is not, then they make a choice based on your proposed keywords.

Yearly domain costs No one gives you a free domain. The domain needs to be bought and renewed yearly, unless you buy for a longer period of a few years. When you don't renew, it can be taken up by others. So decide for how many years you want to buy your domain.

Domain Forwarding - Suppose you already have your site hosted and running well at a free host and want the domain for creating your unique identity without disturbing your site, then Domain Forwarding is for you. When someone reaches your domain www.yourname.com, it will simply redirect your domain to your free hosted site. A must have incase you do not wish to buy webspace and host your site.

Domain name forwarding simply redirects you to a site you define i.e. if you have a previously hosted site, it redirects users who typed your domain name (www.yourname.com) to your hosted site (lets say www.example.com/yourname). So you just pay for the domain. But it shows clearly that the url redirected from www.yourname.com to www.example.com/yourname .

Domain masking - Users have been redirected from your domain name by domain forwarding, but they have reached your free host like geocities, which now is displayed in the url bar. This takes away the achievement of your domain. Domain masking masks the url and keeps showing your domain name in the url bar even after forwarding! Now is that not an essential feature.

Domain masking . Once you are redirected to your already hosted site, the domain name still keeps on showing www.yourname.com in the url bar inspite of whichever url you are on. So you can show your professional looking domain name while free web hosting elswhere. So domain masking is really useful. So look for a registrar who provides free domain masking along with your domain name.

Free email forwarding - Email forwards are free with most domains. It means you can create free multiple email ids like admin@yourname.com, sales@yourname.com, contact@yourname.com etc. Create your emails then specify which email address to forward them to. You can forward different emails to different email accounts. It is a great way of hiding your free email address by your professional email id. If a particular email id from your domain starts getting spam, delete it and create a new one.

Parking Page - If you just want to keep this domain name for a while and sell it later of you dont have a website to forward to as yet and you intend to begin hosting soon, or if you just want to present it to someone at a later date. Starter / Parking pages give you one page at your domain name to show that the domain is for sale, you will be coming soon or other messages.

DNS management - Managing the DNS (Domain Name System) is essential to specify where your domain leads to. Many good registrars provide this facility.



That is the basics of what you need to know about how to register a domain name and the domain registration process. Cheap domains or expensive domains do not necessarily mean you will get value added features free.