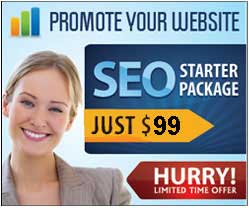 PHP Open Source Development |
WordPress, Joomla, Drupal, Magento
Yoginet India is a leading web and open source Development Company with comprehensive range of open source services for clients. From small to large companies, we have effectively made applications through our expertise and experience. Open source is a web development method providing full access to source code and enables endless opportunities for further extensions. We have in-house teams of skilled and qualified open source developers who provide high end solutions based on client's requirements and help them to expand and increase revenues of their business. Our developers have in depth knowledge of various content management system services as well as open sources.

Since the release of open source technology we are closely involved with them. Using these technologies we offer unique and creative open source solutions and believe in keeping strong & long-term relationship with the clients.

Open source development is cheap yet effective way for various developments. With their use you don't require buying any kind of licenses and can still extend more capabilities in solutions
What we Offer:.
Investment in very much high in any kind of web development project but development cost is reduced as we proficiently use open source development.
We give you all the rights to get ownership of the codes along with reselling rights.
Using open source developers are free to give codes to other developers while can also take code from them for getting numerous advantages of different techniques and technologies.
In the development process, compilation or encryption is not needed and thus anyone can work with the code which makes the process easier.
We provide flexible, beneficial and scalable solutions.
We enable you to incorporate your application using add-ons with any platform and can expand its functionality as per your wish.
After each development process, testing is being done thoroughly by our QA testers.
Source code's owner can cross check the security matters with other developers and also receive support from the community for resolving any kind of problem.
Avail cutting edge open source development services from experts of:
Typo3 Development
SilverStripe Development
MODx Development and Many More
Contact Us for Development on PHP MySQL based Open Source CMS.