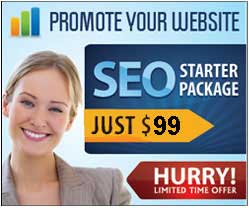 SEO Friendly Website
Design
To discover a high-quality SEO Web design company, you require to gaze for the commercial and user friendly company. A website is a heart of any corporation and for that you need Search Engine friendly website not just pages with few Alt or Meta attributes. Beside SEO friendly designing and reasonable pricing another prime factor of selecting a good web designing corporation is good quality client service. It means that you should get appropriate feedback and support from the business. Before going a contact with a web designing company you require to make sure that the corporation provides on time delivery. Now there are few features that you should be acquainted with before hiring a web design company.

A Website Design is a procedure of collecting web content into a page through markup language which is appropriate for the user. Yoginet Web Solutions is dedicated to offer businesses with the first-class web design services for doing online trade. If any website is designed and developed under SEO guidelines it will help to achieve more traffic.

Static Website Designing: A website where no coding is used, called a static website. It can be easily designed but can be complicated and chaotic if your site has too many pages.

Dynamic Website Designing: The dynamic site can be designed by either server-side scripting or client-side scripting. It has augmented the user communication with the internet by making the features more translucent to the user.

Flash Website Designing: The Flash website designing are branded to make sites more interactive, sparkling and user friendly. Flash sites are well-suited to each browser, just need to set up a flash player. Flash files take more time to download as they are heavy.

Significance of SEO Friendly Website Design:

* Makes your website improved visible at the Search Engines like Google, Yahoo, Bing and many more.
* Easily accessible to the users and high-quality presentation attracts clients.
* Generates more visitors, hence your website gets increased page rank in Search Engines.

From the previous few years, there is a speedy growth in the web design business thanks to the internet insurgency which now is a inclusive business center. According to your budget you need to look for a corporation which has experienced designers, dedicated SEO experts etc. and also need to look at their services.