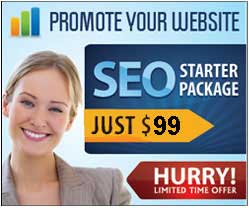 Yoginet India
SEO Services
Yoginet India is a SEO company in India that knows about the value of optimizing your websites return on investment. Yoginet Web Solution provides SEO services which are important for search engine top placement of any website. We recognize that every client is unique and has different requires. That is why our SEO team personally analyzes each customer websites.


A web site will never fulfill expectations unless it can be found. As most web surfers find what they require and want through search engines and directories, it is essential for you to get the best ranking position. Our search engine team can optimize your websites for specific keywords so that it will rise through the top ranks. A higher search ranking is the ambition of every business. If it is complete correctly you will experience benefits in the long term. Higher Ranking means more people will discover on your Website, which can transform to increased your sales and lead generation.


Our SEO Company offers 4 packages to suit the needs of our business customers.
Our SEO firm spends quality time in research and development of SEO tactics so we can grow working strategies for our customers. You feel ensure that working with our SEO professional is an ease and you'll be stunned with the outputs as they proceed. Take the next step and contact us now to find out how we can serve you. Our search engine optimization professional are a extremely skilled and experience.


>> 5 Keywords Package


CUSTOMIZE WEBSITE DESIGNING
($9 / INR 499 per page)
Guaranteed Top 10 Ranking in Google, Yahoo, MSN and other search engines

> 10 Keywords Package


One Time Fee USD 1499 for 4 Months + No Setup Charges
Guaranteed Top 10 Ranking in Google, Yahoo, MSN and other search engines
Pre-analysis
Pre-analysis
Website research and analysis
Website research and analysis
keyword suggestion
keyword suggestion
On-page Optimization
On-page Optimization
Off Page Optimization
Off Page Optimization
Support
Support
>> 15 Keywords Package


One Time Fee USD 2199 for 5 Months + No Setup Charges
Guaranteed Top 10 Ranking in Google, Yahoo, MSN and other search engines

>> 20 Keywords Package


One Time Fee USD 2899 for 6 Months + No Setup Charges
Guaranteed Top 10 Ranking in Google, Yahoo, MSN and other search engines
Pre-analysis
Pre-analysis
Website research and analysis
Website research and analysis
keyword suggestion
keyword suggestion
On-page Optimization
On-page Optimization
Off Page Optimization
Off Page Optimization
Support
Support