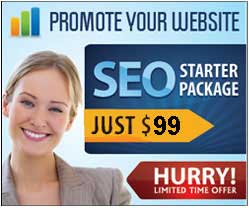 Development cost
The cost of developing your web site will vary with your requirements. The site's complexity, use of special features, graphical requirements and overall size can affect the estimate.
Contact us
for a quote and let Yoginet Web Design fulfill your Web needs today!
Maintenance fees
The monthly maintenance fee will be related to the complexity and size of your site and also the frequency and extent of the updates.
Request your quote
for Web maintenance now!
Translation cost
How is it determined? Yoginet Web Design translation rates are usually set by word. Graphics or media presentations are quoted separately.
The cost of translation will be affected by factors such as:
the language localization requirements,
the text complexity,
the technical nature of the text,
the language combination;
the deadline.
Request your quote
for translation and let us fulfill your global communication needs now! Please note that the minimum fee for a translation project is $20.00 US per transaction.
At Yoginet Web Design, we help you communicate with foreign customers in their language.
Click here
to learn more!
Payment
From anywhere in the world, you may pay by bank wire transfer, money order, or certified check:
Clients in Europe: European clients can pay in EURO or US dollars;
Clients in the U.S.: Clients in the U.S. will be charged in US dollars;
Client from other parts of the World: Clients from Canada, South America, Central America, Asia and the rest of the world will be charged in US dollars according to the rate of exchange of the quoted price at the time of approval.
Corporate customers with approved credit can set up a Corporate Account with Yoginet Web Design.
Contact us
for payment method details.
Later this year, we will offer a credit card payment option to our customers.
Our Goal
Our goal is to provide complete, tailor-made internet presence solutions and flexible packages to match your corporate needs.
Please feel free to contact us with your requirements, so that we may customize a proposal and price quote for you.