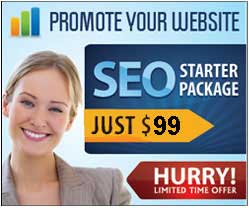 Manual Directory
Submission
Directory Submissions is one of the most important methods to build incoming links to a website from a related page. This can not only get your website a higher Ranking but also improve the SERP's and Traffics. There are a few company which offer automatic directory submissions but experienced SEO's will tell you - nothing works as good as manual submission. What we do at Manual Directory Submission is submit your website to the most suitable related to your site category on the most appropriate page with a High Google Page Rank, thereby improving your sites ranking.


In putting together this list there are several questions taken into account listed below. This is not a list of what it takes to make our top directory list. These are some of the factors that influenced our decision and are listed in no particular order.


We will manually submit your website to top, FREE, Non reciprocal And SEO friendly web directories. We have team who will submit your web site to quality directories website as per submission guidelines. We will provide you excellent reports at the end of submission.


Features of our Directory Submission Service:-
Search Engine Friendly

Static Text Links

Age of Directory

Recent cache of sub-pages

Inclusion in major Search Engines like Google and Yahoo

Rankings for category specific topics in Search engine

Quality of websites listed

Quality of Back Links

Keywords allowed in title tag

Core Mission of Directory