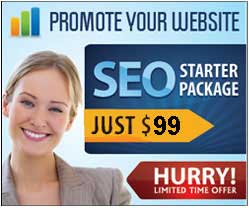 Guaranteed Directory Listing
Service
Yoginet Web Solution offers a Guaranteed Directory Listing is a one seo method of generate quality one-way links to your site and has become standard in website search engine optimization strategies.


Welcome to one of the world's most amazing service for Directory Submission giving you guaranteed results permanently. We offer and promise listings in up to 500 guaranteed directories. we guarantee you 100% quality results with twice the assurance that we will never let you down after joining our services, our main aim is not the quantity of services but the quality that we offer to our clients. If you are looking to see yourself on number one spot then we are the ladder, for years we have been using the back links for directories to be ranked on the top pages of search engines, today search engines are a huge business and to be on the top pages is even more a challenge.


Approval rate for 500 Guaranteed Directories listing would be 100%. All directories are well crawled in google with have PR0-PR5 Google PAGE RANK which will give strong back links to your website.


Features of our Guaranteed Directory Listing Service:-
Directories are SEO Friendly

Directories DO NOT require reciprocal links

They all Directories are on different C-class ip's.

Your links will be added 100% manually to the appropriate category

We give Permanent Link Guarantee

Directory have PR0-PR5 Google PAGE RANK

Our service includes making your link building campaign look absolutely natural for Google

Will increase ranking on search results of your site in your keywords in google, yahoo etc

More Backlinks to your site, GUARANTEED IMPROVEMENT IN RANKINGS

SERPS helps increase your Traffic & Site visibility, Ethical SEO Practices. SEO Principles

Get your site indexed in Google, Yahoo and Msn and other major SE's

Our packages are very simple and affordable. We do provide attractive offers on bulk orders