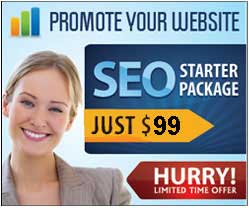 Contextual Link Building
Service
In Contextual Link Building, We provide links from blogs posts! We create 250-300 words blog post as per your web site theme having links within post of your web site URL with different anchor texts specified by you and post on another same theme blogs!! Our long term approach, expertise and quality of links provide you top rankings in search engines!


Google love themed, quality and high authority links which are coming from contents related to your industry theme. In contextual links, PR has not much value. We provide quality based on contents! Google loves Quality content. We will give you some PR blog post also and keeping one or two in-content links within a content of 250-350 words relevant articles and blogs is definitely a great idea. This contextual link building is becoming a boon to an SEO strategy as long as it is done safely and optimally.


Why You Should Buy It?
Unique, relevant and high quality blogs of 250-300 words
Quickly indexed blogs and pages on which your link is going to placed.
Links will be natural
Each post will be unique, will be posted on a different blog set up on Unique IP only so that you get  the full benefit of link building.
Each post will have only 2 links placed smartly within content and flow.
You'll get a detailed report with blog URL, PR, and your post URL.
You'll get a mixture of PR0-3 blog posts (With minimum no. of zero PR blogs)
Do you.
Have a limited budget?
Want better but quick search engine rankings?
Demand natural link building with quality inbound links?
Avoid blackhat internet marketing at any cost?
If you answered YES to any or all of the questions above, there's only one service that answers all your needs - Contextual Link Building.