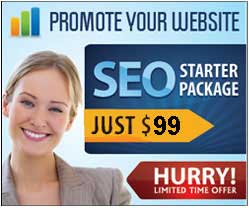 Buy One Way Links
Links
Yoginet India has been building One Way Permanent Links for over 5 years. Hundreds of webmasters and SEO companies have benefited from our services. We can rank websites for the toughest of keywords. We will give you links from relevant websites.


Buying permanent one way text links is a good way to increase the number of backlinks to your website, we'll submit your website to over 500+ websites with pageranks of 1 -5.


A backlink that is useful from an SEO viewpoint can have a number of features but there is a particular kind of "open" link that really gives your site the benefit. Without going into too much detail, that link is a text link.


Why You Should Buy It ?
Unique, relevant and high quality sites.

Completed Within 10 - 30 Days (depends on the number of links)

All links are from quality sites which are already indexed by all search engines.

Links will be natural

PR Specific Targeted & Relevant Campaigns.

We do not add links to any Banned or Unethical sites such as porn or pharmacy sites.

We search and browse sites by hand and pick only the most relevant and quality ones .

One way links start to show up as soon as we start the campaign.

We'll produce only one way incoming links, you need to give us is your link informationand our link builders start link find and place there your links with anchor text.

You'll get a detailed report with site url, PR and where is your link is live.
Do you.
Have a limited budget?

Want better but quick search engine rankings?

Demand Relevant link building with quality inbound links?

Avoid blackhat internet marketing at any cost?

If you answered YES to any or all of the questions above, there's only one service that answers all your needs - Contextual Link Building.