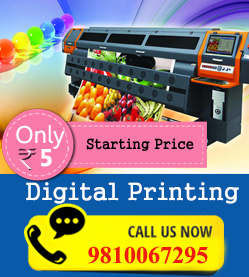 Booklet Printing
in Delhi
High Quality Booklet Printing
Framing House offers a high quality booklet printing service at a low cost. We provide a wide variety of booklet printing options to ensure that we meet all of our customer needs. Booklet Printing can be provided in A3 , A4, A5 and A6 sizes, in full colour.

We understand that printed booklets are a representation of your business' products and services, that's why at Framing House we never compromise the quality of our booklet printing.

Framing House provides booklet printing services across India, Specially delhi, NCR and Northern India. Supplying large national accounts, as well as one off short runs of booklets and brochures, always at a very competitive price and on eco-friendly FSC certified stock. Only by choosing an FSC-certified booklet printer like Azimuth Print can customers extend the FSC chain of custody to include themselves: should you choose one of our FSC papers for your booklet printing, then we can incorporate the FSC logo on your booklet if you wish, - booklets can be produced responsibly and your efforts will be valued by those who receive it.

Framing House offers full colour booklet printing either as a folded single sheet, or a booklet or brochure format which consists of multiple sheets bound by saddle stitches (stapled along the fold).

If you are looking to buy full colour, high quality booklet printing or brochure printing then look no further than framinghouse.in, one of the leading online booklet printers in India.

Our friendly and helpful sales team will assist you so that you can buy booklet and brochure printing far cheaper than from a local printer or high street copy shop. Technical help with booklet or brochure artwork will also be given when required by our team, check out our prices and see how much you could save. Also, because we do not outsource any part of the booklet printing process, our turnaround times are also very quick.

Some online booklet printers import their printed brochures and printed booklets from abroad, all of our brochure printing and booklet printing is done on our Konica Minolta C258 colour printing presses or/and our Konica digital presses at our Malviya Nagar , Delhi facility, where the brochures and booklets are also finished. Our factory is within heart of South Delhi . We are less than hours drive from Noida , Gurgoan , Faridabad and other NCR destinations.

We can be contacted via, telephone, Skype, online messenger or email. Booklet and brochure artwork can be uploaded to our FTP server.

Read our testimonials to hear why so many customers buy brochure and booklet printing from us. We have many repeat customers who order booklet printing from us on a regular basis especially publishers of small and medium run specialist booklets and magazines, this is due to our high quality, quick turnaround printed booklet and brochure service. Few booklet printing companies are able to offer our level of service combined with our competitive booklet printing and brochure printing prices.

All our booklet printing deliveries are made in plain boxes, using TNT so graphic designers, high street copy shops and print management companies can order booklet printing from us knowing that their customers will very pleased with the finished booklets, right through to delivery.

One of the most effective marketing tools available to your business, the printed brochure or printed booklet provides valuable information to your customers and introduces them to new products and services.

Inexpensive and easy to create, printed brochures and printed booklets can attract new customers to your business and do wonders for your bottom line. Printed brochures and printed booklets are especially effective when presented alongside similarly branded marketing material.

We are also able to offer a range of complimentary printed products including Flyers, Leaflet Printing, Brochures, Printed Stationery as well as Folders and Newspaper Printing.

Start promoting your business today with full colour booklet printing from Framing House. One of the leading online booklet printers in the India.